Spotlight on Queenstown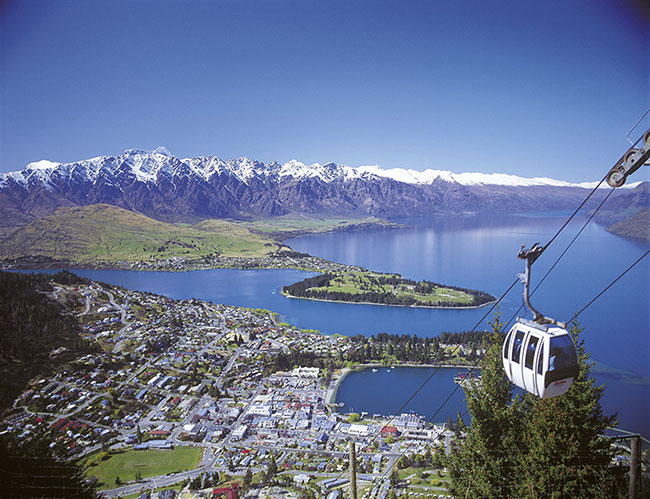 Incentive Travel Destination – Queenstown
We recently took a group of high achieving salespeople to Queenstown. It was a thank you to them for their continued support for an iconic NZ brand.
As soon as this group received their invitation the excitement levels were palpable, and they started calling and emailing to accept the invitation almost immediately. They even posted messages on Facebook they were so excited.
The recognition of their hard work made them want to shout about it. But the chosen destination was also the key to this group's excitement.
Interestingly enough as with most high achievers trips very little content was given about the trip on the invitation, just the timing and the destination with a few stunning pictures of the area.
So why such excitement????
Well, Queenstown is the jewel in NZ's crown. It has the atmosphere of a holiday destination all year round, it is so special to almost everyone that travels there, backpackers are enamored by it, and the well healed world travelers take it for granted as a home away from home. Queenstown has something for everyone.
It is the "fun capital" of New Zealand yet it has some very sophisticated products, like the best golf courses and ice experience car racing track, but the beauty is there no matter the season. In fact, this is one destination where there is really no high or low seasonality.
After travelling there myself many times before, I find that there's always something new to find, be it a new restaurant of world fame, a new fun place, another vineyard or a stunning view to see. And……because everyone seems to be on holiday, there's a very chilled yet amped vibe in the air.
From a group travel/incentive travel perspective Queenstown is the perfect destination, a myriad of suitable hotels, great world class restaurants, and so many activities that you can fill an itinerary easily and still need more time, which makes a great excuse to go again, as soon as possible.
The issue then becomes (for those of us in the travel game) where else can you take a group of clients/achievers in NZ that stacks up against Queenstown? I'd love to know if there is such a place.
NZ is rich in beaches, beauty, activities of note, but all in one place? Generally not! To top it off, the travel operators in the Queenstown area are well-versed in delivering seamless service and a rich tapestry of diversity…..better yet…it's consistent and makes us look good.
Time to go back? Quite possibly.
Time for a glass of Central Otago red? ABSOLUTELY!
Cheers,
Tui